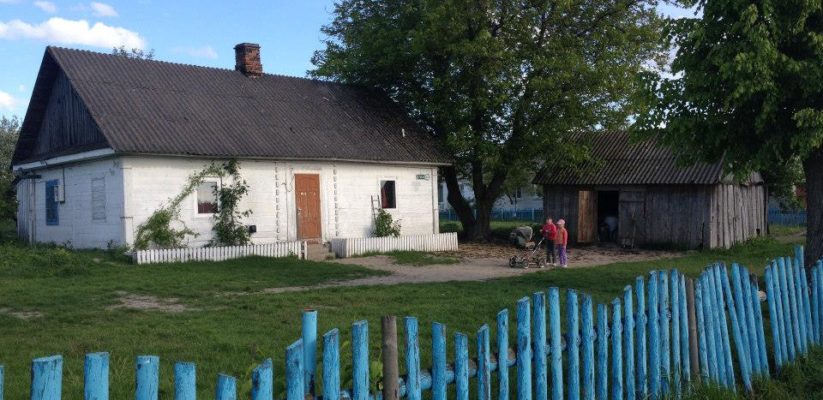 Bartek and Zhanna have a very effective and fruitful ministry among young people in their part of Ukraine, using a small building in Orzhiv for most of their work. Bartek has written about their longing for it to be more useful :
 As we've already mentioned  previously, we've managed to do a few important reparations in our old house. We have improved condition of the foundation and finished reconditioning two rooms. One of them serves as a place of youth meetings, other one is a place of our Sunday services
We are still having the most important moment to solve ahead of us… bathroom. All this time we've tried living without a proper water closet, but it was always a big discomfort, even more felt by girls, especially in winter. And especially, considering that our WC is located outside.
   If we will manage to attach a new bathroom to our house, it will make it much more comfortable for people that we serve. Every year we are organizing a camp for children and youth, during which, team, which serves there, lives in the house with no shower. We are planning to install a shower and sink in addition to toilet.
So we are asking for your help again: both in prayers and financially. We understand that we need a relatively big amount of money, so we are planning to divide our reparation into few stages:

Stage one – making a foundation and digging a draining system. Materials and work included. Total cost 400 £
Stage two – building walls, connecting pipes. Materials and work included. Total cost 300 £
Stage three – interior set-up (sink, shower, toilet). Materials and work included. Total cost 500 £

Price of reparation in total: 1200 £

We realize that total price of our reparations is huge and it will be hard to collect the whole sum at once, so every one of you can help us supporting one of the stages and this way, we'll be able to get the job done, which will lead to development of Kingdom of God in Orzhiv.

Many thanks,

Bartek