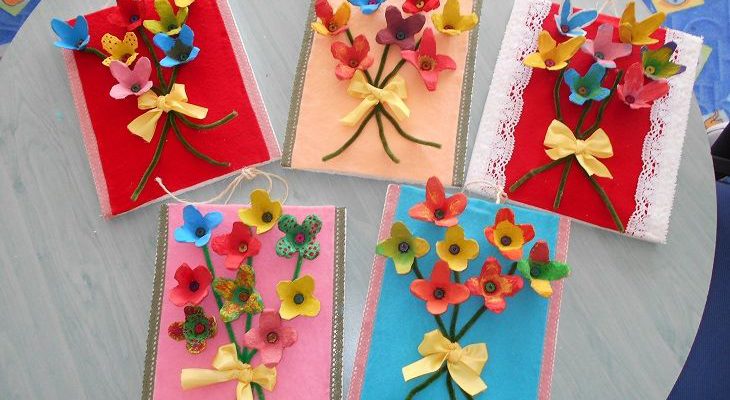 A letter from Romania…….
"We hope you enjoyed the Easter very much, and celebrating Jesus's death and His resurrection filled you with peace, joy and hope.
In Romania Easter falls on May 1! So, it is very late on this year…. A few more weeks to wait…
The spring found us with some activities that children enjoyed a lot. They learned to sew headbands, and to make their own cross keychain with special knots, and to do a very nice tableau.
Even more enthusiasm was last Saturday when we visited Slanic Prahova salt mine. It was a day trip, and it was fun to travel together with a group of more then 40 people (kids and volunteers). Children were so thrilled the entire day! They walked and ran around into the salt mine, swung on the swings, played football and ping-pong, played in a large inflatable slide, drove pedal go-karts. And, of course, they enjoyed to lick the walls! Besides these, all of us benefited from the saline aerosols. (The constant 12 degree temperature, the humidity rate and the air quality is reputed to be beneficial for respiratory and rheumatic conditions.)
Thank you for reading this and for being partners with us in this work!
Laurentiu and Carmen Mateuca,
D3G
PS. We are preparing the third training meeting for the volunteers (which will be on April 16). If you have ideas for funny games and team building activities for students (20-24 years old) please send us a link. That will help us a lot! Thank you!