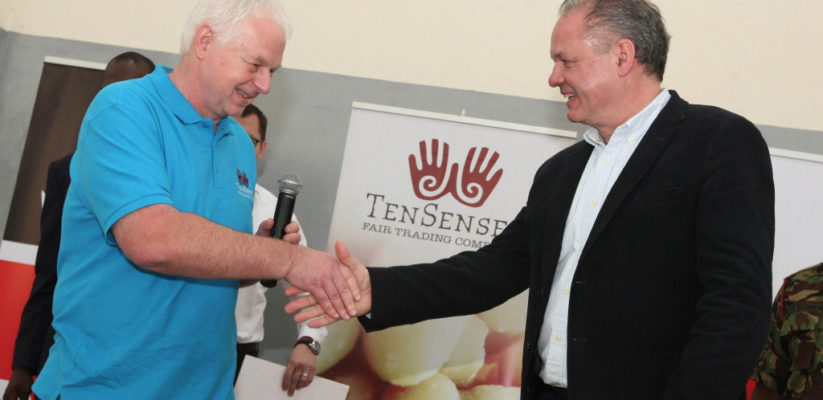 Another President
We recently heard how Wojtek had met and prayed with the president of Poland. Now Allan has taken the president of Slovakia to see the Integra projects in action in Africa :
"This week I had the privilege of spending four days in Kenya with the President of Slovakia. He invited me, along with other development workers to visit Kenyan projects that have been funded from Slovakia.
He visited our factory in Nairobi in which we process fair trade macadamia nuts. More than 350 workers welcomed him and proudly showed him what they do.
After the President left, the women workers in our factory broke into spontaneous songs of thanksgiving. Later, on the flight back to Slovakia, I showed him a video of their song.
I explained to him that his visit brought dignity and respect to poor women from the slum. Something most have never experienced. They are accustomed to important people ignoring them and their needs. One woman told me, "I have never felt very significant. His visit made me feel important."
He was silent for a moment, shed a few tears and thanked me for telling him.
Thanks for your prayers, Allan"