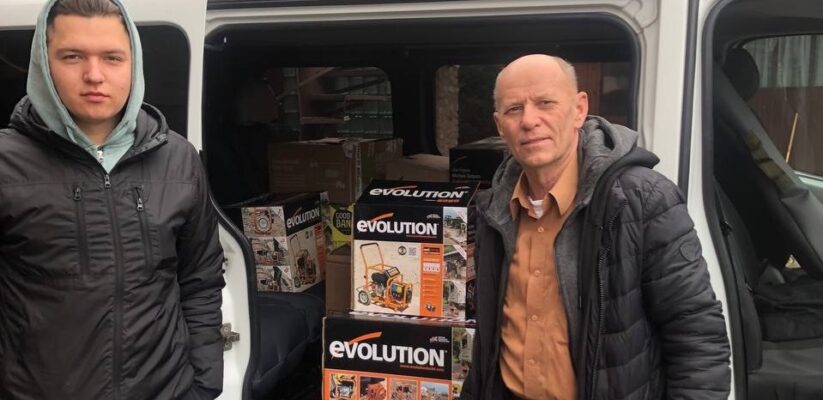 "Christmas/Winter in Ukraine" van project accomplished
Dear friends,
we are grateful to everybody who was involved practically in the "Christmas/Winter in Ukraine" van project, by giving, praying, serving.
Thank you very much for your big hearts and response to help Ukrainians.
The van arrived safely to Poland at the last weekend, and we reloaded the goods directly into the van which was going to Ukraine. It arrived safely in Ukraine, is getting distributed to go to the east/south of Ukraine.
Thanks again for your tremendous generosity and service.
May God bless you abundantly!
P. S. In the top picture you see one of the pastors in Lutsk area (west of Ukraine), who is involved in doing transports to the east of Ukraine.