Easter celebration with Ukrainians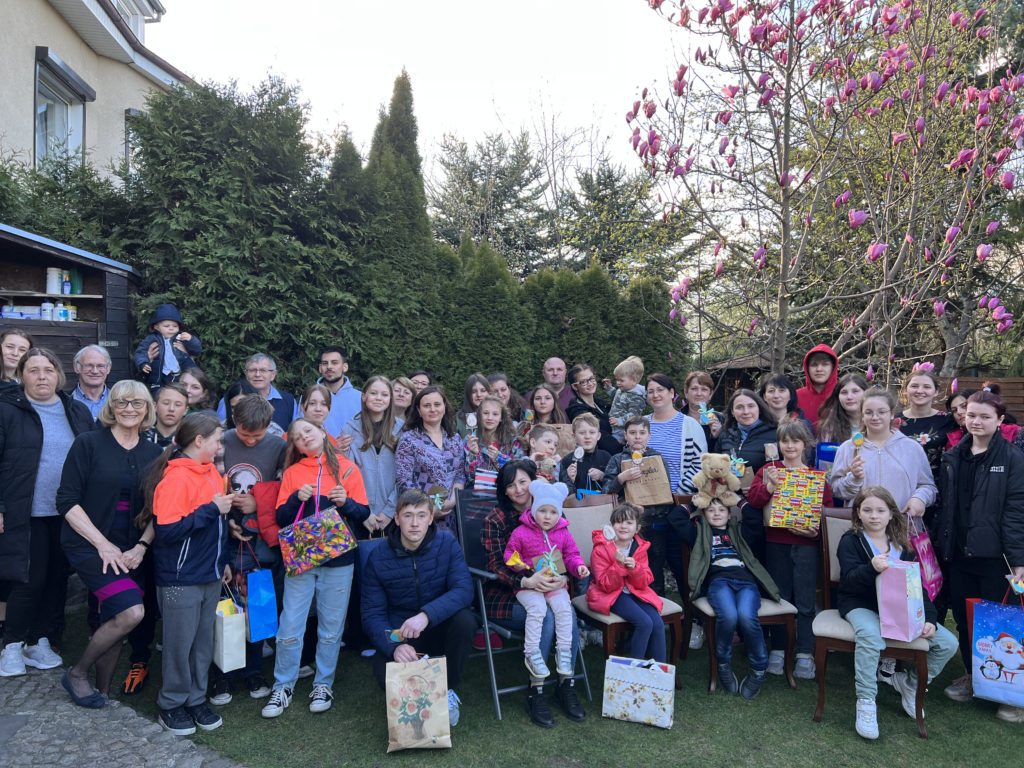 Easter is a joyful time celebrating living hope with our family and friends. We realized that this would not be a time of meeting with loved ones for our Ukrainian friends.
The war in Ukraine has driven millions out of their homes, there are many shattered families and communities, with some family members (parents &husbands) who are still in Ukraine.
Juls and Malcolm Clegg have had an open heart and home to spend this Easter with people who had evacuated because of the war. Our Ukrainian friends were invited to the Cleggs' house to come this Easter Sunday and also next week Sunday (the Orthodox Ukrainian Easter Sunday). There are too many (~90) for them all to come together at the same time.
So yesterday Malcolm and Juls had our first guests and there were 57 of them.
It was a nice time of fellowship, lunch and encouragement from God's Word.
It was very important for them to share their stories, as every story has its own pain and tears, and to try to make them feel a little bit at home, so they don't have to stay by their own at Easter.
They cooked some food together, talked and played a lot. The most important is that people could hear the gospel. 
We are also thankful to Stephen Williams who came to spend this Easter with us and share words of encouragement with us from the Bible. It was also very special to have communion together.
Thank God for this wonderful opportunity. Thank you, friends, for your support and prayers.