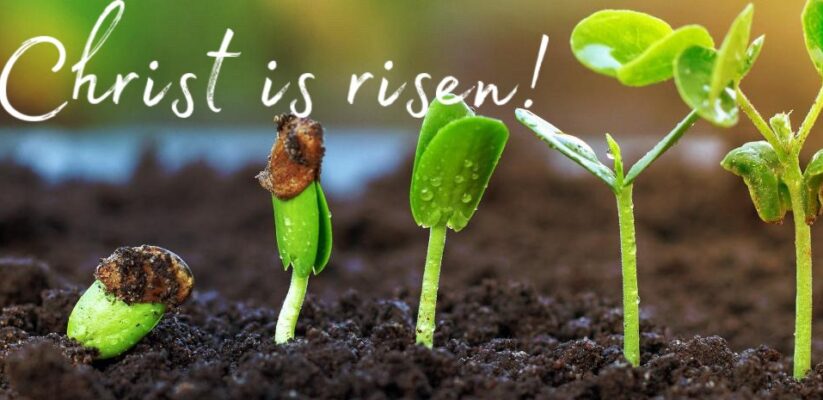 Easter greetings
Dear friends,
We are sending you our warmest Easter greetings!
Christ is risen! He is the source of eternal life and sure hope that we, who believe in Jesus Christ, will rise with him to a new life.
As Easter and spring approach here in Ukraine, people are sowing seeds to reap fruit in due time. Seeds dying in the ground and giving start to a new plant are a great reminder of God's order in this world.
We are helping people in the east of Ukraine to receive seeds to be able to work and rejoice from their labour with God causing the growth and feeding them 🙂 Our job is to provide and sow the seeds.
Our prayer and hope is to see more spiritual fruit in people's life, amongst Ukrainians in particular, as we are working/ministering to Ukrainians to glorify God.
We hope that everyone who reads this message is rejoicing together with us about the hope of resurrection assured through Jesus Christ. (1 Thes. 4:13-14)
Thank you for working with us together for God's Kingdom while we have time on Earth yet, before we will be changed by God into new imperishable, glorified bodies (1 Cor. 15:42-44, Phil. 3: 20-21)
From Svitlana, Alina, Malcolm & Juls and their Ukrainian friends & partners 🤍💛💙