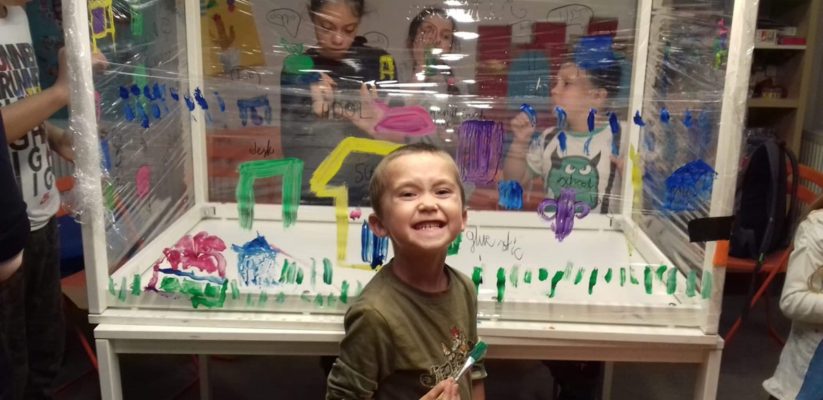 Good News for Kids Club
"Narnia" Club for kids in the deprived area of Wroclaw in Poland, is a facility greatly treasured by the kids who go there, and also greatly valued by the city authorities, who have just, after a year of waiting, granted Youth for Christ, who run the club, a second room in the same building as the rooms they already have – the extra space has been needed for some time for the great numbers of children who would love to be able to come along and join in with the activities on offer.
Recently, with the COVID restrictions, YFC has had to be creative in making online activities for the kids, or outdoor ones wherever they can, to enable the kids to get away from their difficult home situations. But the expanded indoor space will be great for the future. In fact, the new space is little more than one room in very poor order, so a lot of renovation work is needed first. CEPUK will be able to help with the cost of this, to provide a more suitable facility for this Club as soon as possible. Thank you to those who have contributed to our general funds in recent months, and any further gifts   for this project will be put to good use.