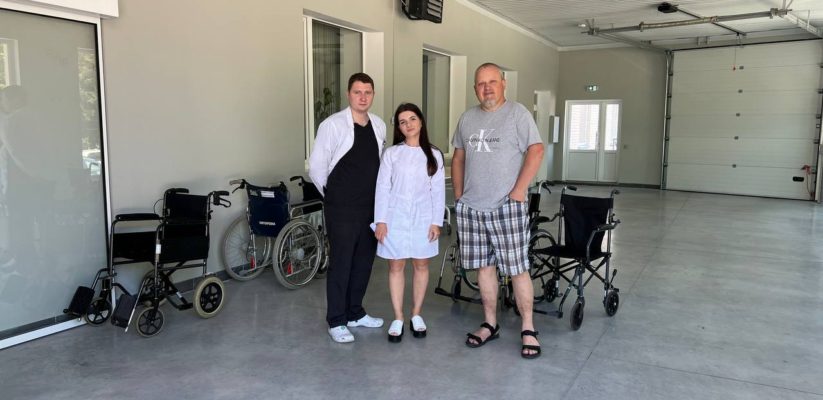 Medical supplies for Ukraine
We are very glad to convey sincerest gratefulness from people in Ukraine receiving medical supplies sent from Great Britain.
The wheelchairs were given to a regional hospital into a surgical department where the wounded soldiers have treatment and also to a rehabilitation centre in Lutsk.
Medical stuff was sent to the main hospital of the Armed Forces of Ukraine and to the soldiers on the ground.
We are thankful for every effort, donation and prayers to make these things come to Ukraine. This is a tremendous help in these times.
Thank you for the light shining before people in such a way that they see our good works and glorify our Father in heaven.
May God bless you abundantly!