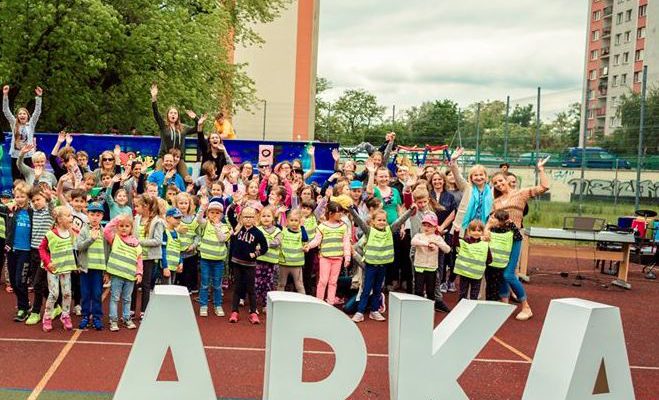 Prayer requests for Summer Activities
10 CEP prayer requests for the Summer
*  Arka, Poland – Camp Arka's 26 native speakers coming through the Cleggs' home…many youngsters experiencing mission for the first time…pray they would be recruited for the long haul to be labourers in the harvest field. Registration for our three camps (June/July) has been closed for two months. Pray for the 150 children and youth, most from non-discipling families that they would be brought closer to a genuine faith in Jesus.
* Arka – our school is low on registration numbers for next academic year. Please pray for 10 more people to sign their children up.
* Slot Art Festival, Poland – early July – last year we had about 1000 volunteers and over 6000 attendees, most of them non-churched youth. Pray for many to be moved toward God and for all the logistical issues in these weeks preparing for the festival.
* Slaveikov School, Sofia, Bulgaria – praise God for a positive year in numbers of children and finance. Pray for Summer day activities to be held at the school, and for another 20 children to sign up for next year…this will help us balance the budget to decently pay our teachers.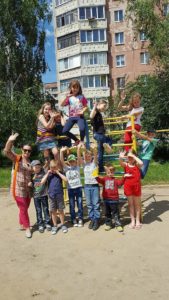 * Ukraine – Territory 2:2 Summer camps, Lutsk…please pray for the evangelistic camps being organised by our teams…already almost 100 signed up…that many would come to a saving faith in Jesus.
* Ukraine – Youth camps in Rivne/Orzhiv organised by Bartek & Zhanna, greatly blessed last year, pray again!
*  Ukraine – Pray for Kola and Vanya, two pastors we are in contact with who lead churches full of unemployed displaced migrants from the war zone in the East. Pray for wisdom and guidance to know what income generating projects we can usefully start to employ them and people from their churches.
*Ukraine – Sveta is a pastor's wife who works with our war widows list of over 140 widows. It is an extremely stressful ministry. She recently landed in hospital with symptoms resembling a stroke. Please pray for full recovery for her.
*Ukraine – Natalia, one of our Summer camp team was recently knocked down while crossing the road with her young daughter. The traumatic incident was filmed on you uTube. Both she and her daughter have serious medical complications…she is in a wheelchair. Please pray for full restoration of health for them both.
* Please pray for Juls and Malcolm's ongoing discipling and Bible study ministry. Malcolm teaches regularly at Seminary and rotates preaching each week in one of three churches. We lead 5 Bible Study groups, as well as many individual meetings each day.