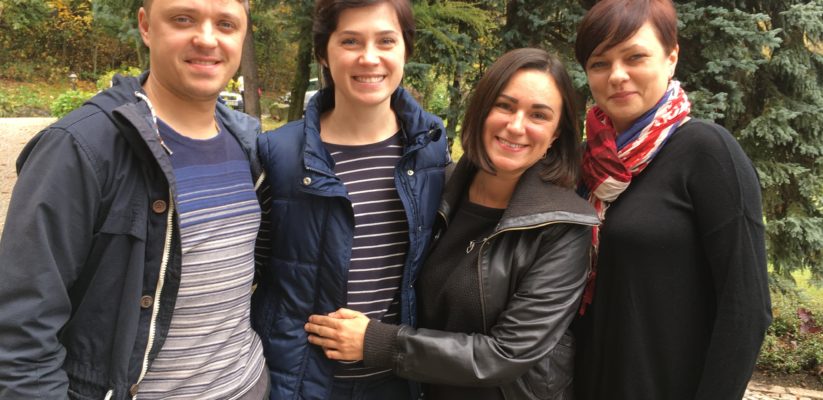 Refugees
We have all seen the news of Ukrainians flooding to the borders to seek safety in the countries to the West of Ukraine. Our Partners are very closely and personally involved in aiding firstly those with whom we have the closest contact, involved in our many partner ministries in Ukraine. We have heard that Bartek & Zhanna and their children have reached Bartek's home town of Zory in Poland; that Slava's 2 children were among the first to be sent to safety in Wroclaw, where also Sergiy's wife and other wives and children from REALIS in Kyiv are safe. Malcolm and Juls are flat-out, finding accommodation for many, including in their own home. Yesterday Malcolm wrote :
Dear friends…well today has been a day like little other.
Not even time to brush teeth or go toilet. From a group of 40 making their way from bombed Donetsk through the Carpathian mountains in winter to safety in Slovakia to tens of milelong queues of cars leaving at the Polish border. In our little corner of this we have processed about 90 people today to find some safe accommodation. Dozens more of our friends are at the borders now in massive queues on their way to us.The Polish population has responded very warmly and hospitably. Even the Polish government has scrapped most of its ridiculous covid requirements.
By tomorrow we should have about 15 people living with us in our home possibly long term.
A lot of logistics and coordination and hospitality. 
Please pray for God to be glorified as man again discovers that he cannot live in peace without God.
In His service…His Kingdom grows as His people shine as stars in the darkness…
Thx for being with us, 
Malcolm
Then in Slovakia, Allan writes of how they are helping there :
As I write this, thousands of Ukrainians are fleeing for their lives. The attack few expected is unfolding before our eyes, real, yet at the same time, unbelievable.

Hundreds, soon thousands, of refugees are beginning to flood across the border into Slovakia. Integra has launched a financial appeal, and our staff are busy finding housing for those refugees arriving here.

So far we have been able to place 60 people, but we expect the demand for humanitarian assistance to soar in the coming days. Likely tens of thousands.

Matthew 25 talks about Jesus as the stranger, whom we invite in. Pray for us, as we seek to find ways to welcome the stranger, fleeing from violence that none of them thought would affect them just short hours ago.
Please pray for Sergiy, having bravely returned to Kyiv, for all our other friends unable to leave and seeking to continue to serve where they are. Pray for Svieta, trying to reach Poland by bus, from where she could fly to UK next week, using the visa just granted to her, and give us first-hand news.
We have already received many donations from those anxious to help with the costs of this evacuation. We are able to forward money to Poland where it will be well used. If you would also like to help, please see the bank details on our giving page –
http://cepartners.org.uk/get-involved/give/