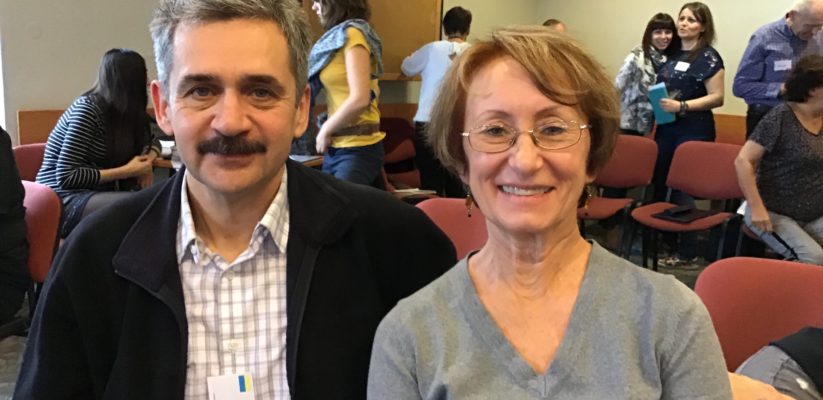 Research, Education and Light in Kiev
The name REALIS is based on the above 3 words, which describe its main emphases. Through these, its aim is to help people see the reality of Christ in everyday life. There is quite a large team of people involved, as well as visiting professors from UK and US. Seven members of the team were at the CEP conference – Anya and Natasha as well as Sergiy with his wife, daughter, son, and daughter-in-law, who runs the Art Therapy course. Other kinds of therapy and counselling courses and seminars take place, as well as full Masters programs in Theology and Christian counselling.
In Britain, there is an Oxford Advisory Council, consisting of three Oxford professors, and Sergiy is working to make further links within the UK.
Next week, Sergiy is bringing a Ukraine MP to meet with a group of Christian UK MPs, after which Sergiy will be staying in Southern England for a few more days to widen the circle of people who can pray for and support the work.