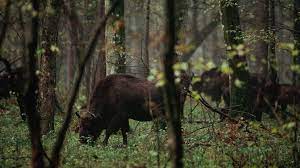 Responding to Crisis
After a 2-year absence, Malcolm was able to travel to the UK again and go round touching base with friends and supporters in a few places. While bringing welcome news that most of the Partners are still busy, although a couple have been severely hampered by the covid restrictions, the main emphasis that he brought was how the countries of CEP's operations are once again in the centre of geo-political events. The renewed threat of Russian invasion into Ukraine, the refugee crisis on the Belarus/Poland border, and the flood of Central Asian refugees into southern Europe – all are being addressed by our Partners, who would welcome our support in the form of prayer or financial support.
The established work by T2:2 among war widows in Ukraine continues, and funding would enable more to be helped.  Integra  has partners within Belarus, and the means of getting funding to them as they help the refugees gathered there. And M2E has someone with a calling to go to serve refugees on the Greek islands, but she cannot go until her full support is in place.
If you would like to help with any of these (or, on a different note, to help at a summer camp in Poland or Ukraine, another need brought by Malcolm), then please get in touch at contactus@cepartners.org.uk