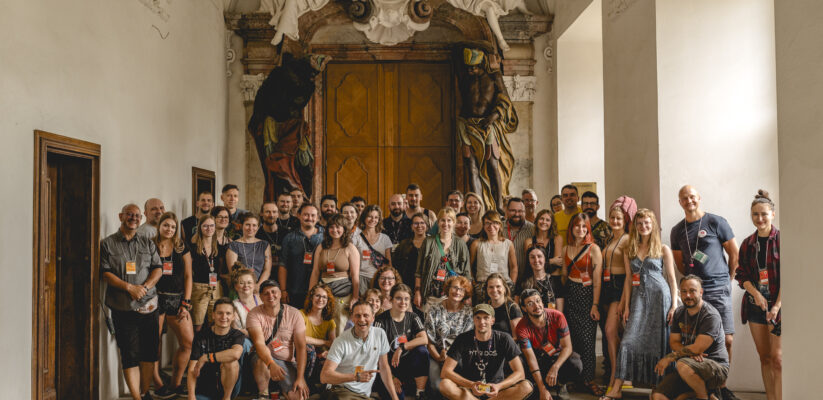 SLOT 2023 news, thanks
We are full of gratitude, relief and watching great fruits.
Slot Art Festival 2023 had a motto "The Art of Choice" – we were honored by 6 thousand people who chose SLOT – of all ages and from all walks of life: teenagers, students, young couples with babies, youngsters and their grandparents.
Almost 2000 of them were volunteers who showed up in unprecedented numbers on Preparation Days to build and run our ephemeral town.
We had 10 stages including morning and evening worship, over 100 meetings and lectures (also led by Mark Pierson, extraordinary pastor from New Zealand)
and over 140 workshops run by passionates (arts, sport, nature, business, languages, psychology etc).
This year we talked a lot about the condition and future of churches in Poland which we hope will resonate widely.
We have started and closed the festival with a concert of Slot Art Orchestra – a great project connecting musicians, led by one of Slot initiators Marzena Horyza.
We experienced so many blessings and God's presence among people during this summer week.
Thank you for making it possible by your financial support and every prayer!
After difficult years of covid and war we feel fed and built up to keep and develop our mission!
Ola & SLOT team