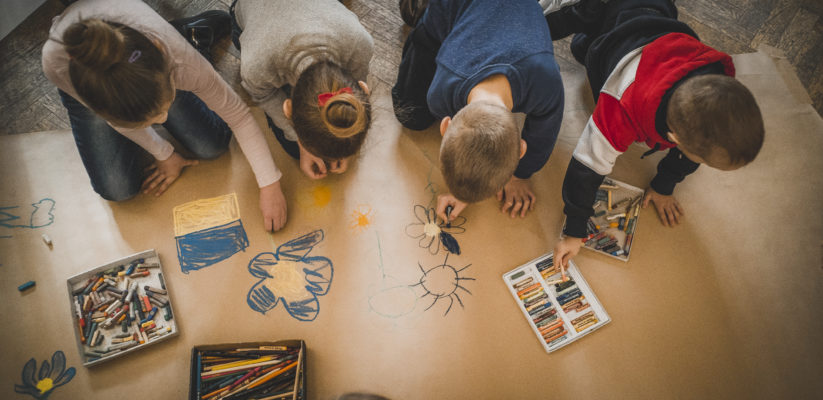 Slot in Action
We are preparing Slot Art Festival for the beginning of July – with the hope to gather around 5000 people for a week of common life. We want to exchange experiences of the last months and inspire to build relationships – with each other, ourselves and God.
Thanks to Integra support we will also have a group of Ukrainian participants and artists there.
Below I'm attaching the story and photos from the first project: Slot on The Border.
Thank you for your support and we wish you all the best!
Ola
SLOT ON THE BORDER
We see our role as coordinating activities on the Polish-Ukrainian border so that the support offered is truly what is needed and that it reaches those in need. We have a school building in Wójtkówka at our disposal which serves as our base, office, housing for volunteers and a place of meeting for people from around the world. Over the last two months we've hosted around 100 guests and volunteers. We build community there and share our vision as well as important information. We desire to create conditions where all who want to help can do so effectively. Our goal is to sustain a long term project based on cooperation with many partners. We are certain that no matter how long the war lasts, help will still be needed after it is over.
Our base is located 40 km from the main border crossing at Medyka and 10 km from the border crossing at Kroscienko where we have a 500m2 warehouse . We coordinate the transport to our trusted partners in Ukraine from there. Up to now we've been able to send over 22 tons of food, hygienic supplies, mattresses, sheets and toys. In addition we've sent milk for handicapped children worth 50,000 PLN, gas masks, medical equipment, medicine and power banks. We have also helped transport Ukrainians out of Ukraine. 
SLOT wants to be more than an aid organisation.  We want to care for people's humanity and their souls as well as their physical needs.  We have had three monthly meetings so far.  These are places where refugees can come and meet one another, get connected to resources as well as have some good food, activities for kids and other artistic expression.  The last meeting was an Easter meeting where we had a surprise visit by a choir that came and sang in Ukrainian.  It was a very sacred moment that touched a lot of hearts.  We want to bring beauty to chaos.