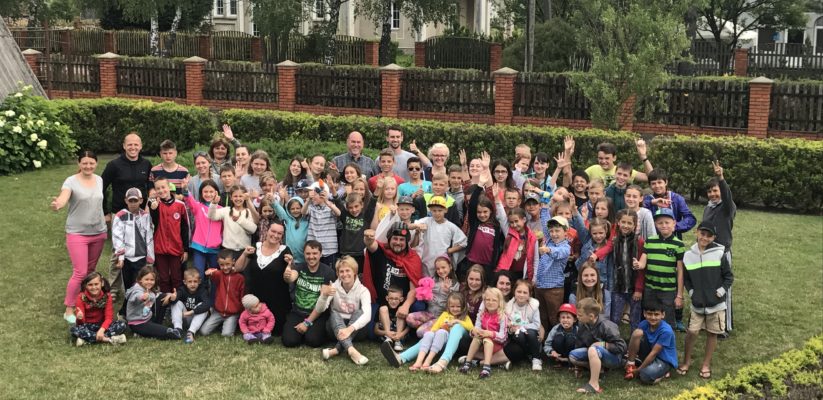 Summer Season of Camps
Many opportunities for gospel witness come in the Summer, as we know in the UK, but also across the region of East Europe – please pray for camps and events being organised by our Partners :
English Camp in Bulgaria : 25 – 29 June
Organised by the PR Slaveikov School, with a team of helpers from USA. The theme is "African Safari" and about 20 children aged 6-12   are expected.
Camp Arka in Poland : 25 June – 14 July
3 camps over successive weeks for different ages of children, from youngest to oldest. All are full, as popular as ever; pray for stamina for leaders, and for those doing Bible talks.
Slot Arts Festival in Poland : 10-14 July
Thousands of young people gather and are very open to discuss, listen, experience all dimensions of life, including the spiritual.
Camp in Romania : 14-21 July
For students past and present in the Volunteer programme, giving opportunity to deepen relationships. Not many have signed up yet, but still nearly a month before it starts.
Territory 2:2 camps in Ukraine : 13-20 July and 20-27 July
Both the kids' and the teens' camps are full, and some British and American students are coming to help at both, as well as 3 local 16-year-olds to help with the sports and activities; pray it will be useful experience for them, for safety and good health amidst the fun, and for spiritual lessons to stay in the hearts of the campers.
Mission to East camps in Ukraine :
Bartek is leading 3 camps in different places through the Summer:
14-20 July in Rivne
26 July – 3 Aug in Kovel
20-25 Aug in Orzhiv