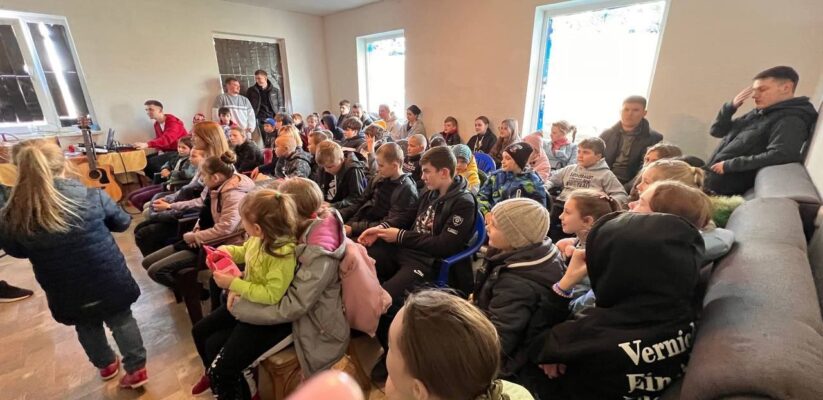 This is the best day of my life…
The team from a local church in Lutsk, led by Stepan (a deacon) has a vision to help churches in eastern part of Ukraine to develop ministries for God locally even in not easy war circumstances. They organized some camps for children as a help for local churches to develop children's ministries within their areas.
The recent one they did was in Izium (east of Ukraine, Kharkiv area, which was occupied for 8 months). It was a two day camp organized in a group rotation way. A big crowd is not allowed there, because of possible attraction to be hit or shot. There were 127 children total one day and about 180 children the next day. The camp topic was around Easter. These children were deprived of usual children's fun for a year. 70% of the children were touched by occupation.
Parents and children appreciated the camp very much. One child said: "This is the best day of my life…"
Team members share: "Everybody noticed that these children are very obedient and respect one another in a special way. Probably they saw, experienced cruelty and the lack of love, so now they are choosing another way. … We are grateful to God and our soldiers that we can use this time to bring joy, peace and love of Jesus everywhere we can".
"The pictures don't show that an ideal place for having a camp was somebody's garden. It is ok that there were puddles because of recent rain, the most important thing was that this territory is demined (cleared from mines). It might seem unusual that craft class was held in a kitchen and an ordinary room could fit about 80 children. Moreover, looking around you would not even imagine that it was recently inhabited by russian occupants. I feel a big sorrow for every crippled soul".
Due to your prayers and support we were privileged to help them financially to make it happen. God bless you abundantly!