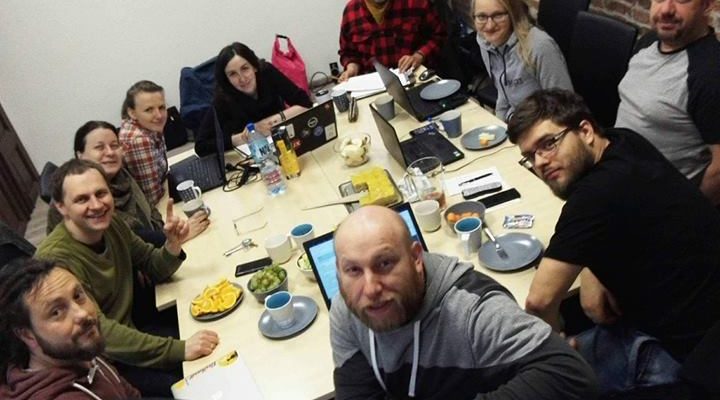 SLOT is coming!
SLOT FESTIVAL 2019  9th – 13th July
In the midst of a heatwave in Poland at the moment, a new temporary little town is being built this week as an oasis from "normal" life, in an amazing location –
In the unusual scenery of a gigantic palace, which used to be the largest Cistercian Abbey in the world,  SLOT is a small town that exists for only a few days a year and that we build ourselves.
We have almost 2000 volunteers ready to work in all areas: from building power installation to leading workshops. We are going to meet them on Sunday 7th of July at the preparation camp. Amongst them will be (with his whole family) a pastor from Kirkintilloch who we met on our UK trip in March!
Many of the volunteers are Christians ready to share and show how their lives are changed by faith. Some of them are young and lost or just never heard that God might be not only an old-fashioned mirage. Working side by side with people coming with so many different experiences, convictions and lifestyles, we want to be an example and inspiration. Please pray for all of us: believers&seekers to be open for Holy Spirit. Pray for good communication between us.
There are also many earthbound needs: we need good weather, safety under old ceilings and the old trees of this monastery and still some people who will decide to come and buy a ticket to make ends meet and cover all the costs.